Youth call for equal employment opportunities without prejudice to age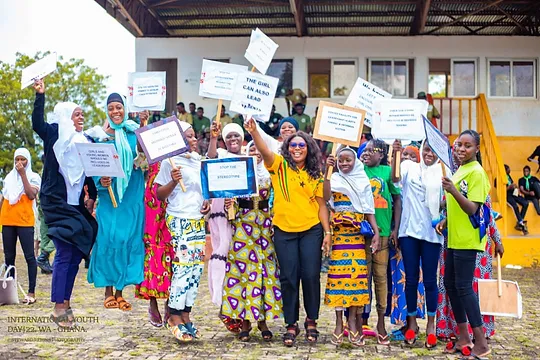 The 2022 International Youth Day (IYD) has been commemorated with a call on government and stakeholders to create laws and policies that ensure equal access to job opportunities for youth without prejudice to age.
This was contained in a joint communique issued by concerned youth groups and networks in the Upper West Region on the occasion of the IYD celebration in Wa on Friday August 12, 2022 on the theme: "Intergenerational Solidarity: Creating a World for All Ages".
The commemoration was a partnership between Coalition for Positive Impact (CPI) and Community Aid for Rural Development (CARD Ghana), a member of the "She Leads" consortium, under the auspices of the National Youth Authority (NYA).
The communique read by Miss Ernestina Biney, the Project Coordinator for the "She Leads" project with the Community Aid for Rural Development (CARD Ghana), said there was the need for relevant policies to be designed consciously to support the growth and development of young people through intergenerational solidarity.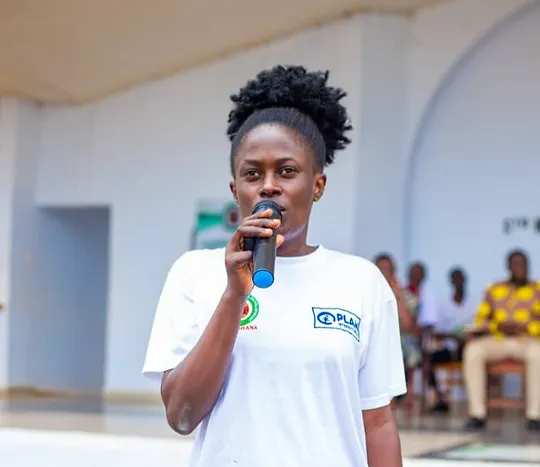 "On this special occasion, we call on all stakeholders to reflect and act on … urgently create and enforce policies and laws that ensure equal employment opportunities for all potential people regardless of age and gender," the statement read.
It also called for a review of highly-placed luxury and better repositioning of the country by scaling up level of patriotism among all people for national development.
"We have a great role to play in making this country a better ecosystem for everyone to thrive well," the statement urged as a way to "avoid the unnecessary migration through the desert into Europe" largely by young people.
The communique further called for a clearly mapped out developmental agenda for the youth of the Upper West Region to outlive the intergenerational solidarity and create a world for all ages.
It however observed that immorality among the youth was a barrier to achieving age solidarity as it sates, "morality among the youth in our region has been questioned lately by the older generation due to the growing incidence of nude leaks within the municipality and beyond."
"We call on the youth to desist from creating and promoting such content online to avoid contravention with both the constitution and our customary laws.
"We further call on all youth groups and networks to join forces in our quest to tell a better story with zero tolerance for online obscenity (nude videos and pictures) in the municipality," the communique solicited.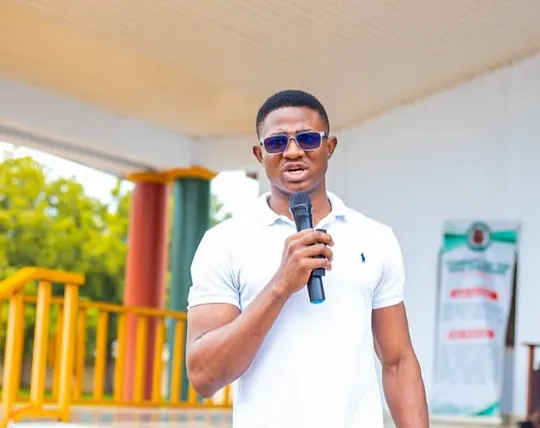 Mr Maazu Bayuoni, the Executive Director for Coalition for Positive Impact (CPI), challenged the society to embrace a new partnership between the older and younger generations to end the cascading effects of ageism.
He believed that a partnership between the two generations would bridge the gaps of political participation, work opportunities and other inequalities committed against the youth, women and girls and the differently-abled.
He said this could be achieved through the development of mentor-mentee relationships between young people and responsible adults, and also policy changes to allow young people to contest national elections at "a certain lesser fee."
"If young people who are closed to 30 per cent [of the population] are only represented in Parliament by less than 3 per cent; that is a serious problem.
"We need to have electoral quota for young people to say that young people who have the capacity and can be able to represent their various constituencies should pick the forms at a certain lesser amount, so that they can contest for political power," the CPI Director observed.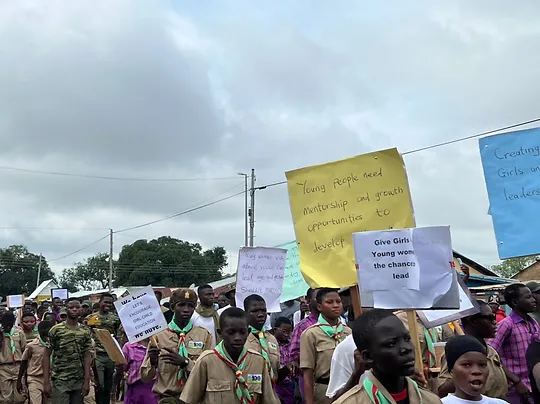 The Wa Municipal Director of the National Youth Authority (NYA), Mr Ambrose Akum-yong, said the achievement of the UN Sustainable Development Goals anchored on harnessing the potentials of all generations.
He observed that young people continue to suffer many barriers of ageism in areas of employment, political participation, health and justice and thus, intimated that action was needed across all generations to achieve the SDGs.
Dr Hafiz Bin Salih, the Upper West Regional Minister, in a speech delivered on his behalf, by his Personal Assistant, Mr Abdul-Rahaman Meigoro, said development was shared responsibility and therefore the potentials of all generations must be leveraged.
He intimated that Ghana was already on the trajectory to ensuring age inclusivity by developing a national youth policy.
The mammoth youth day celebration featured a health walk which preceded a mini rally and a concurrent free health screening exercise.
The event was supported and attended by various youth groups and organization including Necessary Aid Alliance, Rabito Clinic, Ghana Red Cross Society, Youth Alliance for Community Change, among others.